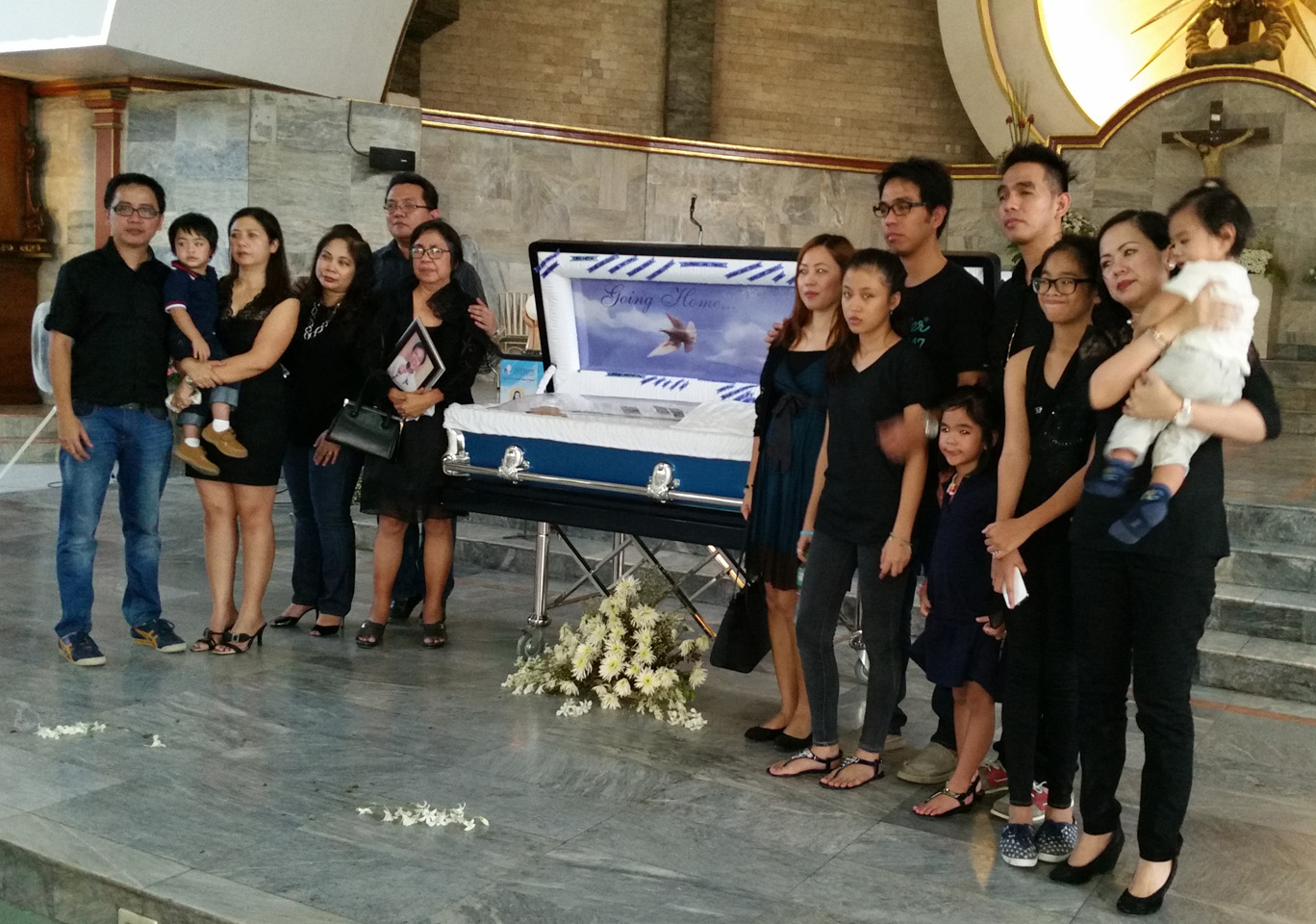 Please refer to this great advice from Emily Post.
Adunay panahon sa atong kinabuhi nga bisan unsa kalisod ug kasakit sa atong balatian, kinahanglan gayud nga atong atimanon ug buhaton. Usa niini mao ang paghatod sa usa nato ka minahal sa kinabuhi paingon ngadto sa iyang pahuwayanan sa dayon.
A funeral is rarely a happy time, but you can minimize the possibility of creating unnecessarily uncomfortable situations by knowing some basic funeral etiquette.
After a family member or friend passes away, you will want to attend the funeral to show your respect for the deceased and to offer sympathy to others for their loss. Funerals are such emotional events you need to be on your best behavior at all times. To do otherwise would make the sad situation worse.
Unsay angay isul-ob, or What to wear
Black has traditionally been the color for those in mourning, but this has changed in recent years. Although it is still acceptable to wear black, choosing other colors and prints does not show disrespect as long as you keep the tones subdued unless asked to do otherwise. Dress modestly; a funeral is not the place to show too much skin.
Women may wear dresses, pantsuits, or skirts and blouses as long as they don't call attention to the outfit.
Men are generally safe wearing suits or dress slacks and jacket. Pallbearers should always dress conservatively. Keep in mind the customs and traditions of the family of the deceased. Some cultures require head coverings, so if you are in doubt, do some research before you go.
Pakigduyog or Expressing Sympathy
Knowing what to say to the family of the deceased can be difficult for anyone.
Before you leave the house, think of some very short, heart-felt phrases so you won't accidentally blurt something inappropriate. Even if it's unintentional, this is one time you want to avoid a blunder.
Here are some examples of what you might say:
I am so sorry about your loss.
We will all miss him very much.
He loved his family and friends.
If you have time and the opportunity, you may want to share a personal experience. Make sure you portray the deceased in a positive light. Pay attention to how the person receives your condolences and stop when you think you've said enough because continuing to talk gives you more opportunities to say the wrong thing. Besides, there will probably be someone else who would like to offer some words of sympathy.
Haya, or Visitation or Wake
In most cultures, mourners have an event before the funeral that enables family members to mingle with visitors who want to express their condolences. Often the casket or urn is in the receiving room with the family. Sometimes the casket is open for anyone who wishes to view the deceased. Wreaths and flower arrangements that have been sent for the funeral are often on display in this room.
Speak in soft tones and avoid outbursts of any kind of emotion. A few tears are understandable, but if you begin to sob, excuse yourself and leave the room.
Lubong, or Memorial Service and Burial
Memorial services and burials may be conducted together or separately, according to the wishes of the family. During the memorial service, prayers and eulogies may be offered. Remain quiet and respectful toward the religious customs of the deceased, even if yours are different. If you are asked to participate in the service, don't be afraid to ask questions about anything you are unsure of before the funeral. The director at the funeral home or person officiating the services will provide you with what you need to know.