Welcome to Mt. View Funeral Homes Services Inc.
Welcome
Dayon kamo sa among balay-pahuwayanan. Sukad sa among pagsugod kaniadtong tuig 2002, amo gyod kanunayng gipaninguha nga among ikahatag kaninyo ang pag-alagad nga way katumbas.
We firmly believe in personal attention and uncompromising quality and we are proud of our serene facilities and steadfast commitment to serving families in their deepest time of need. We are available 24 hours a day, 7 days a week.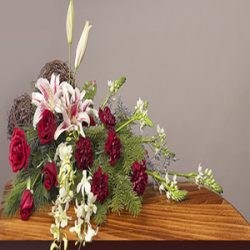 You can search for your loved one using the list of obituaries here: Note that the list includes dear-departed family members, relatives, and friends whom Mt. View did not provide the funeral services – they were included in order to memorialize and to cherish their memories.

WE ARE HERE TO HELP YOU
Please call us in your time of need.
Notifying relatives
We will help in notifying kins and relatives.
Legal guidance
We will help in preparing certificates and other legal papers.
Helping You Plan
We are always available to discuss with you whatever plans you may have for the future. We offer various approaches to meet your needs.
Testimonials -Kind words about our services
Thanks for taking care of my father and my brother. May they rest in eternal peace in the company of our Lord.

---

Rev. Fr. Ben Alforque

Salamat sa pag-atiman sa akong amahan. Praying for his eternal peace and happiness in heaven.

---

Boy Boiser

Daghan kaayong salamat sa maayong pagkaatiman sa akong bana. I am sure he will be very happy in heaven looking down and watching over us down here. God bless.

---

Vilma Alforque
Welcome to the website of Mt. View Funeral Homes Services, Inc....